You are hereAbove Ground Tree Services
Above Ground Tree Services
---
Arbor Plus Tree Services Perth
Arbor Plus Tree Loppers Perth has been providing premiere tree services to Perth and the surrounding area for over 20 years. We focus on providing tree services to residential, commercial, property owners and property management agencies. Tree loppers stump grinding services North Perth has the desire, knowledge and equipment to solve all difficult and not so difficult tree problems .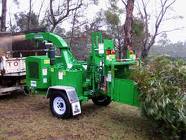 Our aim is to provide each and every customer, however large or small the job,with the same quality of work and standard of finish.
Perth homeowners occasionally find the need to have tree trimmed or removed completely.Deadwood or tree stumps, for instance, need to be removed. Apart from that, the need for tree pruning may also arise.
Tree Loppers Perth – our quality
We feel attention to detail is very important and can be the difference between a good job and a GREAT job,so we spend a little more time making sure the end product is exactly as it should be using the latest tree removal techniques and tree removal equipment.
Tree Loppers Perth – our services
Hazardous Tree Assessments/ Removal
Deadwood Removal
palm tree removal
Christmas tree removal
New Tree Installation
Tree Pruning
Construction Planning and Tree Preservation
Cabling and Bracing Support Systems
Insect and Disease Diagnosis
Stump removal and stump grinding
Emergency and Storm Response
Deep Root fertilizing and Aeration
Vegetation Health Services
Tree Loppers Perth on YouTube.
Tree Loppers Perth – contact us
Call Tree Loppers Perth for tree removal prices.

Here some other related links of Tree Services Perth which you might find interesting.


Bandit Wood Chippers

Western Power tree clearance guide lines

Which Council am I in

Street Trees ands the city of Stirling

Perth Tree Identification Guide